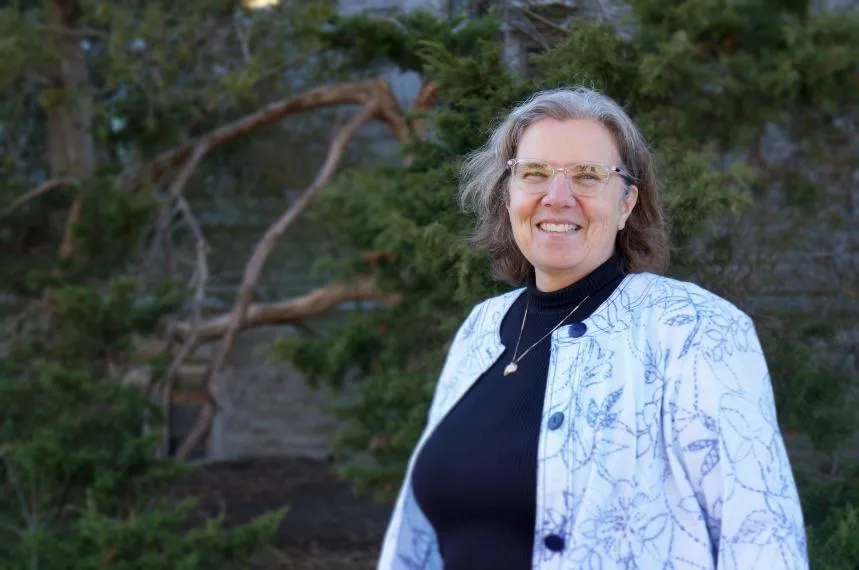 Michelle Edwards, a longtime data management strategy leader, has been appointed as the inaugural director of agri-food data strategy with the Office of Research at the University of Guelph.
A U of G graduate, she will begin her appointment April 5.
This new position will provide stable, long-term leadership to agri-food research data strategy in the Office of Research.
It expands on the former position of director of research data strategy for the Food from Thought program at U of G. That research program is intended to foster Canadian leadership in developing innovative solutions to improve agricultural sustainability and productivity.
"The appointment of the director of agri-food data strategy underscores the University of Guelph's commitment to leading agri-food data management, unlocking the transformative promise of data to advance the agri-food sector," says Dr. Malcolm Campbell, vice president (research).
"The director will build on the outstanding work of past U of G research data strategists to harness data from two foundational funding programs at Canada's Food University – Food from Thought and the Ontario Agri-Food Innovation Alliance – to realize the vision of Agri-Food Data Canada."
Agri-Food Data Canada (ADC) will be a platform for all agri-food research data at the University of Guelph as well as a hub for other agri-food nodes, or "data centres," across Canada.
ADC will offer data management support and access to research computing services and enable the development of research data infrastructure, all intended to allow researchers to share and reuse research data and analytics.
Edwards brings more than 20 years of experience and leadership in data management and strategy. She has served as director of the University of Guelph Research Data Centre and as director of data services at the Cornell Institute for Social and Economic Research at Cornell University.
Most recently, she has provided data management and research expertise to U of G's Ontario Agricultural College (OAC), supporting experimental design, statistical analysis and production of journal article reviews.
"I look forward to working with U of G researchers and administrators to advance agri-food research data management and realize the University's commitment to FAIR data principles and agri-food research excellence," said Edwards, referring to findability, accessibility, interoperability and reuse of digital assets. "Together, we will strive to achieve the promise of harnessing agri-food research data for the benefit of the sector."
Edwards holds a PhD from the Department of Animal Biosciences within OAC and a master of library and information science from Western University.